Cue cheap joke about how they should've known about the legislative and regulatory changes that led to their bankrupcy . . .
Looking at today's filings, we were struck by a strange sense of déjà vu, like a presence from the past was lurking around the room.  Specifically, Psychic Friends Network, Inc. (PFNI) filed their Form 10-Q.  We were surprised to learn that:
they were an SEC-reporting company and sort of public; and
they still existed at all.
We decided to look deeply into the mysterious ether known as their EDGAR filing to see what they've been up to since their heyday on late night television ads in the 1990's.  Here is the sad history:
Its management operated a phone service during the 1990′s under the brand "The Psychic Friends Network".
Unfortunately, due to certain legislative and regulatory changes which allowed customers to retain their phone service while not paying for 900 number charges, the company was forced to file for bankruptcy reorganization protection in 1998.
By 1999, its officers repurchased all of the material intellectual property assets from the bankruptcy trustee. These assets were subsequently transferred to PFN Holdings.
In January 2012, Psychic Friends (the shell company that had another name at the time) acquired "certain assets related to providing psychic consultation services under the trade name "The Psychic Friends Network" in exchange for 50,600,000 shares of its common stock and entered into a financing agreement with Right Power Services Ltd. For $745,000 in equity financing.
We foresee our readers asking what the Psychic Friends plan to do now.  Well, it plans to:
provide live psychic advice via telephone and the internet, as well as daily and weekly horoscopes;
generate revenue via "per minute" or "on demand" phone charges and web-based fees; and
add several new channels to generate revenue, including mobile applications, and internet audio, video and text chat.
They don't seem to be up and running, so we won't comment on the $62 in revenue they made in their last fiscal quarter.  They have about $361,000 in cash, which should at least get their website up and running with some room for advertising.  They only list of $55,000 of intangible assets, all of which relate to website development.  After all, the ability to see the future is priceless.  Anyone know the GAAP treatment of future-knowing for balance sheet purposes?
Are you psychic or want to be?  Check out this Android app from the Amazon Appstore: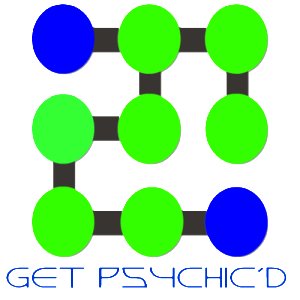 Dionne Warwick and part of the Psychic Friends infomercial from 1992, with Linda Georgian, psychic to the stars.
Links:
Form 10-Q